Top tips for keyboard shortcuts and apps that make life easier.
20 Goofy USB Gadgets & Gizmos You'll Love
Dress up your desktop and entertain (or annoy) your co-workers with these wacky USB-powered gadgets, from cubicle stink-busters to toasters that print the morning news on your breakfast.
BlackBerry Handhelds Save Heart Attack Victims
EKG-monitoring app is not only helping to save the lives of heart-attack victims; it's reducing the average length of cardiology patient-stays and overall healthcare costs. Here's how.
Top 10 Must-Have iPhone Apps for Summer Travel
Summer vacation isn't just about escaping the office or beating the heat. It's about getting maximum enjoyment from your surroundings--and your trusty, hard-working iPhone can help. The iPhone apps we've collected here will enhance any summer getaway--and help you realize the full potential of your mobile device.
Is the RIM BlackBerry Curve 8520 Right for You?
With so many smartphone options — Pre, iPhone, myTouch 3G — it's getting harder to determine which device is best for you. Break down these key factors when considering your BlackBerry Curve 8520 buying decision.
The 10 Best BlackBerry Apps for Summer Travel
Smartphones and summer vacation, like oil and water, simply don't mix? We beg to differ. Just because you employ your BlackBerry for work, that doesn't mean it can't play hard, as well. The following applications are guaranteed to enhance any getaway - and help you realize the full potential of your mobile device.
Palm needs to ditch this game of cat and mouse over iTunes and create a music sync it can control.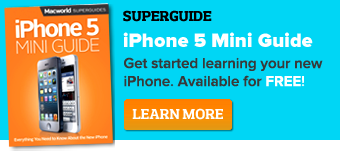 Featured Brands
Technology that empowers you... »
Deals & Coupons »