The new Shortcuts feature of iOS 5 makes it easy to compose complex messages quickly on your iPhone or iPad. You can even teach your device new words with just a few simple steps.
FAQ: Will Your ISP Protect Your Privacy?
Can law enforcement shut off your Internet access? Does your ISP have a data retention policy, and who is it sharing that with? Stay informed with our handy guide to tech activism.
Take your game to the next level with these affordable accessories.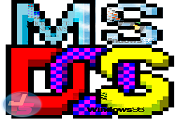 The graphics are dated, and it requires a DOS emulator to run...but Elder Scrolls, Chapter II: Daggerfall's deep gameplay is worth all the fuss.
Ubisoft Lies About DRM On PC Port Of 'From Dust'
The PC version of Eric Chahi's exotic sandbox game is finally available for purchase after three weeks of delay, but many PC gamers are finding the game impossible to play without Internet access despite Ubisoft's earlier claims to the contrary.