Free Game Friday: Become a manager
Get down to business and manage the heck out of these three free web games. If you get caught playing at work, just say it's management training!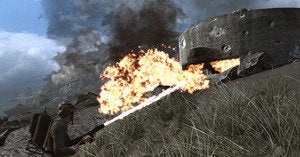 Free Game Friday: What the heck?
There are some pretty creative people out there with some really off-the-wall ideas for games. Check out a few of those by creators who aren't afraid to think outside of the box.



Take a little time our of your day and no money out of your pocket to boost your IQ. These free games require some serious thinking skills that will give your brain the workout it needs.
There's more to E3 than big-budget sequels and flashy next-gen hardware. Plenty of amazing games are hiding on the show floor—if you know where to look.