Seagate hard drives get larger, sexier
techhive.com
Seagate jumps early into the CES frenzy, announcing a silver-plated hard drive, as well as other new drives with capacities ranging from 1TB to 4TB.
Stars of CES 2013: Where are they now?
As we gear up for the onslaught of shiny gadgets and slick apps from CES 2014, we wonder: What happened to the tech that caught our attention at CES 2013?
Our reasonably priced gift suggestions are perfect for home-theater owners, music lovers, gamers, Star Wars fans, the eco-conscious, and more.
Welcome to the Peep-a-Palooza!
Mad geniuses across the nation immortalize games, movies, tech product announcements, and iconic sci-fi moments in dioramas built using our favorite Easter candy: Marshmallow Peeps. Take a look at some of the best.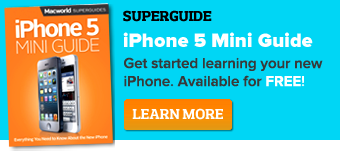 Featured Brands
Deals & Coupons »

Upgrade Your Business »