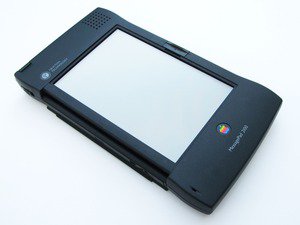 With all the recent hoopla about Pebbles and iWatches, now is a good time to review the evolution of the smartwatch.
The history of electronic board games
Remember Electronic Battleship and other board games that incorporated electronics into the gameplay starting in the 1970s? It wasn't always a good thing...
Believe it or not, the first CD player was released on October 1, 1982. Benj Edwards looks back on 30 years of the compact disc.
The IBM PS/2: 25 Years of PC History
Here's a fond look back at the Personal System/2 series of PCs, which embarrassed IBM in the late 1980s but shaped the modern PC you know today.
The Roots of Social Networking
Before Facebook, before even Friendster, people still had social networking. Here's a look at how computer users got together in the days before the dawn of the Internet.
From the first PCs and video games to CB radios and 8-track tapes, the seventies saw the birth of lots of iconic technology.
Windows 3.1: Twenty Years Later
Two decades ago, Microsoft launched Windows 3.1. This first attempt to move beyond the operating system's DOS roots introduced many features we recognize in Windows today.
Here's a look at the wacky Atari you don't know: its digital photo booth, video phone, "Puppy Pong," and more.