WebOS, Cisco Flip camera, Google Labs, and the rest: Here's a list of IT companies, technologies, and ideas killed off or headed for the end of life.
Wi-Fi Users Clueless About Security
Researchers for the Wi-Fi Alliance find most people take basic privacy and security steps -- but lack strong passwords and smart security settings.
Customers Love Apple, Surveys Find
Apple, riding continued high demand for its Mac computers and iPad tablets, has topped rivals in two new surveys of customer satisfaction.
Apple iPad Love-Fest: No End in Sight
Apple iPad owners have largely been happy with their tablet computer purchases from the start, and surprising new findings from a University of Missouri survey shows that satisfaction levels keep going up.
TwitPic Founder Ditches Clothes, Twitter Founder Ditches Job
Noah Everett really has nothing to hide: He posted overnight to Twitter, including a photo via the TwitPic service he created, almost immediately upon being picked up by the cops in Charleston, S.C., for strolling down his street in the buff.
Google, MIT Get PCs and Smartphones in Sync
An MIT computer science grad student and a Google researcher have joined forces to build software that makes it a lot easier to move open tasks and apps between smartphones and PCs.
Attention iPhone users: You're not fooling anyone if you're using 1234, 0000, 2580, 1111, 5555, 5683, 0852, 2222, 1212, 1998 as your smartphone passcode.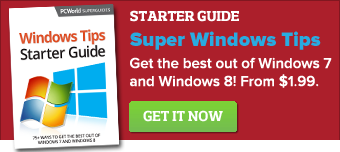 Featured Brands

Upgrade Your Business »