If you value the free 2GB of storage more than anything else, you may be satisfied with this app--but the Photoshop brand implies editing features that this program does not even begin to approach.
This app will keep you updated with news about the World Cup soccer games, but it offers no audio or video coverage.
ZumoDrive for Android provides a decent set of features to extend the functionality of this online backup and file-sharing service, but it lacks features found in the desktop client and Web interface.
Qik Video is a good way to live-stream video when you have a good data connection, but it has some annoying configuration and sharing bugs.
This week we show you where to save on a laptop, a portable HD movie player, a digital photo frame, and some cool smartphones.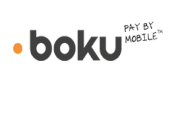 This augmented-reality app is fun, useful for local search and just plain cool.
These T-shirts are so geeky they're cool. Or so cool they're geeky. Or something.
The Best Android Smartphones Out Now
The Droid Incredible, the Google Nexus One, and other Android-based smartphones are strong competitors to Apple's iPhone. Let's check them out.