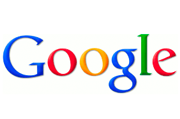 Steve Jobs Interview: One-on-one in 1995
In this interview from the Computerworld Honors Program's Oral History project, Steve Jobs talks about his life and his work during his exile from Apple. It's a rare look at Jobs before he returned to Apple.
A roundup of our best-loved 31 apps for the iPhone, Android phones and other smartphones.
Technology vendors and data center suppliers were also invited to participate in Computerworld's search for the Top Green-IT Organizations.
From a solar-powered watch to a speaker for your bike helmet and a nifty geocache finder, these 10 high-tech toys are perfect for summer.