Clockwise Podcast 9: New iPhones and evil twins
Apple event special! The iPhone 5c versus the 5s, Apple playing catch-up to other phones, the merits of fingerprint sensors, and the case against Apple's iPhone cases. With guests Florence Ion and Lex Friedman.
After Apple's iPhone event on Tuesday, senior editor Dan Moren and senior writer Lex Friedman got a chance to play around with the company's most colorful smartphone ever.
Clockwise 6: Playlists to shower by
Two-factor authentication and bad passwords, technology to save energy, how we buy movies, and the Hyperloop. With guests Michael Brown and Serenity Caldwell
Clockwise 4: Sharing your leftovers
TV industry changes, the sharing economy jumps the shark, cameraphones versus cameras and phones, and Google's latest tablet offensive. With guests Jon Phillips and Armando Rodriguez and hosts Jason Snell and Dan Moren.
Clockwise 3: A dump truck of hurt
Jason Snell, Dan Moren, Dan Frakes, and Leah Yamshon discuss digital versus analog media, mobile sharing plans, a big week in maps, and wireless speakers.
Clockwise 2: Drink my Ovaltine
Jason Snell, Dan Moren, Melissa Riofrio, and Susie Ochs discuss secret betas that aren't secret, QR codes, terrible in-car entertainment systems, and Microsoft's big re-org.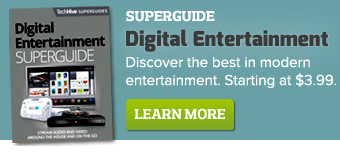 Featured Brands

Upgrade Your Business »