TVs, watches, Glass, and the Smartphone Cold War
We discuss the aftermath of Google's IO developer conference, including smartwatches, Android TV, the absence of Google Glass, and the Google/Apple cold war. With guests Jason Cross and Susie Ochs.
Too many apps, robot convoys, and E3 excitement
We discuss the aftermath of Apple's developer conference, debate whether there are just too many apps, talk about exciting gaming announcements from E3, and ponder the other uses for autonomous vehicles.
Live from San Francisco, we discuss Apple's announcements at its annual Worldwide Developer Conference, including Extensions, Continuity, OS X interface changes, and photo backup. With guests Myke Hurley and Stephen Hackett.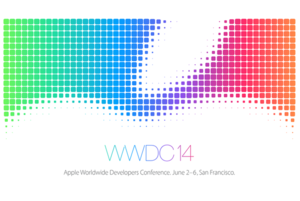 Jason Snell, Dan Moren, and Serenity Caldwell will be live in San Francisco for Apple's 2014 developer's conference keynote.
Self-driving cars, medical wristbands, home automation, and oversharing
It's like Johnny Cab without the guy! Google's ride is here, and it's a cute little car. Plus we talk about Samsung's Simband, what an Apple entry into the home-automation market might mean, and Facebook's latest attempt to cut back on the oversharing. With guests Jason Cross and Leah Yamshon.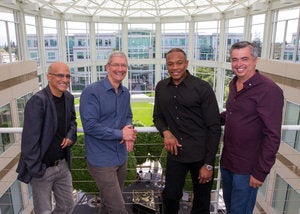 WWDC, Surface Pro 3, stolen passwords and shared pictures
Getting ready for Apple's developer conference, Microsoft unveils Surface Pro 3, eBay gives away all its passwords to hackers, and the proper role of photo-sharing apps. We've got it all covered, with guests Serenity Caldwell and Brad Chacos.
Personal clouds, tablet skeptics, and cheap phones
We bash at tablet skepticism, puzzle out Apple's potential purchase of Beats, discuss LG's new heart-rate headphones, and wonder about the role super-cheap smartphones can play. With guests Jon Phillips and Blake Stimac.
Apple's PR strategy, App.net, RSS, and a potential Surface Mini
With Apple's PR chief stepping down, we ask whether the company's public-relations strategy can translate elsewhere. Also, we discuss the relative merits of App.net, RSS, and a hypothetical Surface mini. With guests Caitlin McGarry, Dan Frakes, and Brad Chacos.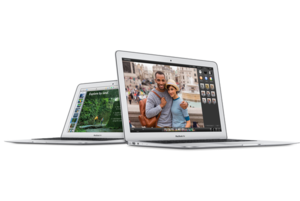 Heartbleed, gossip, TV shows and WWDC
What we'll see at WWDC, the troubling rise of tech-industry gossip, the Heartbleed security fiasco, and Yahoo and Microsoft become TV networks. With guests Philip Michaels and Serenity Caldwell.