Where is the line between life and death? How far can human science go trying to understand this? Take part in the great battle to rescue humanity and find out what's happening! The human race is in danger again. This time scientists could not cope the imminent threat and became monsters themselves. Crowds of zombie people filled the secret research base. The dreadful contagion is about to spread earthwide. Use the last chance to save the humanity from total annihilation! - fight your way through contaminated hordes - use 10 types of weapons - improve the characters skills - upgrade available arms with the money earned In the end: Find the answer to the main question - what caused the catastrophe? Who knows, maybe on the final stage you'll face something terrible?.. Attention! Try your monster fighting skills in two new game modes - Survive and Gun Stand. Only these modes will really show how good you've become.
2009 Holiday Laptop Gift Guide
Whether your tastes run to business or pleasure, whether you're a jet-setter or a multimedia fiend, we have some great-looking laptops for you (or for someone you want to spoil) this year.
The Booklet 3G netbook is rugged and solidly built--but some quirks make it a slightly too-pricey portable.
A Beef With Battery Benchmarks
What do you think of the benchmarks used to gauge how well your laptop actually performs? Want to create your own benchmarks?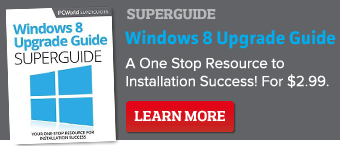 Featured Brands
Technology that empowers you... »
Deals & Coupons »