What's the deal with LTE, anyway? Glenn Fleishman explains the ins and outs of the Long Term Evolution mobile broadband standard.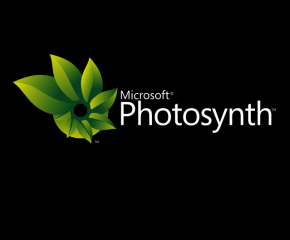 Entering life as a photographic experiment, Photosynth has evolved into a fabulous panorama maker.
What Comcast caps could mean for your surfing and streaming
Comcast is dropping its 250GB monthly limit on broadband for now, with plans to replace it with a higher cap. Glenn Fleishman looks at what no limits will mean for Comcast subscribers now and how they may have to change their behavior when the cap returns.
New Dropbox Learns to Show and Share
pcworld.com
Dropbox updated its app software on Monday to allow any file or folder stored in a user's sync folder to be shared with other people.
What LTE means for Apple's new iPad
The cellular versions of the next iPad will arrive next week with support for Long Term Evolution, the latest and greatest networking technology. Glenn Fleishman explains what tablet users can expect from LTE. Spoiler alert: It's fast.
Waze is a free navigation app for iOS that uses data from users to build its maps.
Textastic Code Editor for iPad
When you use this iPad-based text and code editor, you may actually forget you're working on a tablet. Textastic may lack the scope of a desktop programming tool, but it makes the best of the space it has, along with great nuance that coders will appreciate.