Obama calls for study on video-game violence
U.S. President Barack Obama calls on Congress to provide funding for research on violence in video games and possible connections to real-world gun violence as part of a wide-ranging package of policy moves announced Wednesday.
Malware infects US power facilities through USB drives
Two U.S. power companies reported infections of malware during the past three months, with the bad software apparently brought in through tainted USB drives, according to the U.S. Department of Homeland Security's Industrial Control Systems Cyber Emergency Response Team (ICS-CERT).
US DOJ says it did not entrap Megaupload
The U.S. Department of Justice did not mislead a court and attempt to entrap file storage site Megaupload on copyright infringement charges, the agency said in a new filing in the case.

Security agency recommends disabling Java, due to exploit
Internet users should consider disabling Java in their browsers because of an exploit that can allow remote attackers to execute code on a vulnerable system, the U.S. Computer Emergency Readiness Team (US-CERT) recommended late Thursday.
Google, FTC settle antitrust case
Google has agreed to change some of its business practices, including allowing competitors access to some standardized technologies, to resolve a U.S. Federal Trade Commission antitrust complaint against the company.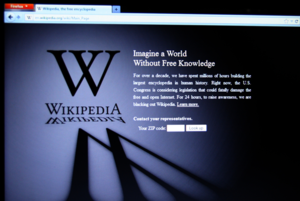 E-waste firm convicted of falsely promising to recycle in the US
Electronic waste recycling firm Executive Recycling has been convicted of multiple crimes, including environmental violations related to illegal disposal of e-waste overseas, mail and wire fraud, and smuggling and obstruction, the U.S. Department of Justice announced.
World telecom conference ends with uneven support
Expect no major changes to the functioning of the Internet in the coming months after a controversial ending to the International Telecommunication Union's World Conference on International Telecommunications (WCIT), but an agreement hammered out there may encourage countries to censor Web content in the longer term, participants and observers said.