Try the free edition of this full-featured desktop publishing program.
Easily create, manipulate, and use encrypted virtual drives with this security program.
This "on-the-fly" (OTFE) transparent disk encryption program is free and open source.
Scrub out file fragments, temp files, cookies, and more with this security tool.
This free, open-source encryption program lets you place files and folders in "safes" of any size.
Save typing and prevent errors with this macro utility, which uses Microsoft Word's AutoText and AutoCorrect.
This powerful text editor has a nearly overwhelming feature set.
Easily see just what's eating your disk space with this nifty free utility.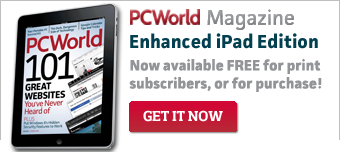 Featured Brands
Deals & Coupons »

Upgrade Your Business »