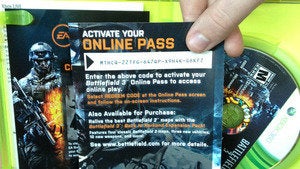 Surveying the pre-order scene for Xbox One, PlayStation 4
Some retailers say they're already selling out of their launch day allotments of the next-generation gaming consoles due out by year's end. But you've still got several options for securing a PS4 or Xbox One right out of the gate.
Experimental ebook DRM tweaks text to trace piracy
A new antipiracy technology is being developed by a German university. The method, called SiDiM, applies subtle changes to the text of individual ebooks, to more easily identify the source of piracy.