iTunes: Time to Right the Syncing Ship
Apple has packed almost everything involving media (and app) management, purchase, and playback into iTunes. It's a complete mess. And it's time for an overhaul.
After a week with the device, Jason Snell presents his review of the third-generation iPad. It's a solid, incremental improvement on a device that's already at the top of its game.
Live Blog: Apple March 7 Press Event
Apple is holding a press event in San Francisco on Wednesday, March 7, and Macworld will be on hand with live coverage. Tune in at 1 p.m. ET/10 a.m. PT for a blow-by-blow coverage.
Up Close with iOS 5: Photos and Camera Changes
Given the iPhone's popularity as a camera, it's no surprise that Apple would look to boost the photography features contained in its mobile OS. But what's new in the Camera and Photo apps with iOS 5? Macworld's Jason Snell has the answers.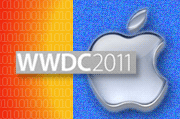 Live Update: WWDC Keynote Address
The Macworld team will be at the Moscone Center on Monday as Steve Jobs delivers the keynote address at Apple's 2011 Worldwide Developers Conference. Topics include the latest Mac OS X Lion, iCloud, and iOS 5. Join us for live coverage of the event as it happens.
A year ago, nobody had an iPad. Then Apple sold 15 million of them in just nine months, creating a whole new category of technology product. The iPad may have...
We got to spend some quality time with the iPad 2. Here's what we learned.
A Thinner, Faster iPad 2 Ships March 11
The next iPad will have a dual-core processor, an up to two-times faster CPU, with up to nine-times faster graphics. Pricing starts at $499. iPad 2 also will be one-third thinner than iPad 1 and will sport built-in front and rear-facing cameras and an iOS 4.3 update.
IDG will feature tag-team coverage at New York City's Guggenheim Museum on Wednesday to liveblog the official launch of The Daily, News Corp.'s long-rumored iPad newspaper. The event will also feature an appearance from Apple vice president of Internet services Eddy Cue.