5 Key Interop 2012 Takeaways for CIOs and Other IT Pros
As everything from application delivery to security and monitoring is seemingly shifting to the cloud, IT faces a chaotic and difficult to manage world. The good news is the tools are there, but you just can't go to a single provider as you did in the past.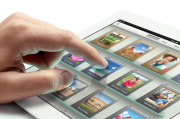 Is It Still Spying If You Approved It?
Many people are concerned that websites are spying on their online activity. They don't realize they agreed to be monitored simply by visiting the site.
Managing the Cloud Storage Chaos
Don't make the mistake of using all of the cloud storage services just because they're free. "Free" comes with its own price when you scatter your data around on the Internet.