How Do You Guard Against Unknown Threats?
Recent threats like Stuxnet, Duqu, and Flame managed to spread undetected for years. You need to take steps to protect your PC against threats that may already be out there circulating on the Internet.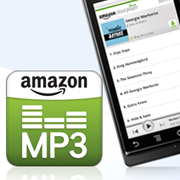 Don't Be the Low-Hanging Fruit
Cyber criminals will generally go after the easiest targets. As long as you have better protection than the next guy you can avoid most attacks.
Kindle Fire: Once Hot, Now Cold?
The online retailer's 7-inch color slate, a holiday hit when it debuted last fall, has "cooled with consumers," the Yankee Group says.

Snap Concert Pics, Even Away from the Show
YouTube's Frontrow camera app lets you play director by zooming in and out to change views, applying filters, taking photos during the live video stream, and sharing those images via social networks.
Featured Brands
»