Joomla finally gets built-in tagging
Administrators of the Joomla blogging platform and content management system can now tag their content so it will be better indexed and automatically routed to the correct locations on their websites.
OASIS: MQTT to be the protocol for the Internet of Things
Setting the foundation for what may be a multitrillion-dollar marketplace, OASIS (the Organization for the Advancement of Structured Information Standards) has declared MQTT (the Message Queuing Telemetry Transport) as its messaging protocol of choice for the emerging Internet of Things.
ODCA: Virtual machines inching to portability
While some progress has been achieved in getting virtual machines to run across different types of hypervisors, more work is still needed to bring them to the level of portability that enterprises are seeking, according to a study released by the Open Data Center Alliance (ODCA).
Pivotal launched from VMware, EMC technologies
Making good on a promise made in December, VMware and parent company EMC have launched a new company, called Pivotal, to offer an enterprise-ready data analysis platform as a service (PaaS) based on software from both companies.
IBM snatches UrbanCode for DevOps prowess
Sensing a need among its customers for faster software development, IBM has acquired UrbanCode, a provider of tools suited for the emerging practice of rapid software development called devops.
IBM's revenue deflated in 2013's first quarter
Unable to close a number of large mainframe and software deals by the end of the quarter, IBM has reported a 5 percent decline in revenue to $23.4 billion for the first quarter of 2013.
Red Hat, Hortonworks prep OpenStack for Hadoop
Merging the worlds of big data and cloud computing, Red Hat, Hortonworks and Hadoop integrator Mirantis are jointly building a software program, called Savanna, that will make it easier to deploy Apache Hadoop on an OpenStack cloud service.
Red Hat releases community OpenStack distribution
Red Hat has launched a community version of its still-in-development OpenStack distribution, and it also released a preview of the enterprise edition of this distribution for those who sign up for an early adopter program.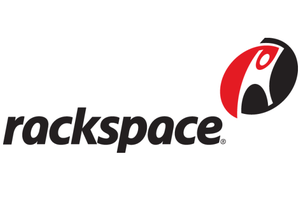 IBM bets $1 billion on flash storage
The hard drive will soon be dead, at least for most uses in the enterprise, IBM is betting. The company is undertaking a major strategic initiative -- and US$1 billion in research -- to make flash the prominent form of storage in most organizations.
CA Technologies sues AppDynamics for patent pilfering
CA Technologies is suing a rival in the Application Performance Management (APM) market, accusing AppDynamics of using three of CA's patented technologies. The founder and CEO of AppDynamics helped lead software development at an APM company later acquired by CA.
Featured Brands

Upgrade Your Business »