7 Communication Mistakes CSOs Still Make
For many years, we heard security professionals lament the way they are perceived. Terms such as "the place where good ideas go to die" and "the department of no" weren't uncommon just a few years ago when referring to the security function.
Botnets: Size Isn't Everything
Published figures estimating the size and scope of botnets are often inaccurate and do not reflect the threat these compromised networks pose to security.
Why Trustworthy Sites Can No Longer Be Trusted
Cybercriminals are hacking trusted sites using stolen access credentials in order to launch attacks that are out in the open, but also veiled from reputation filters and commonly blocked web categories. Here are three reasons researchers say you need to be wary -- even on sites you count as safe
Social Engineering: 3 Examples of Human Hacking
Chris Hadnagy gets paid to fool people, and he's gotten pretty good at it over the years. A co-founder of social-engineering.org and author of Social Engineering: The Art of Human Hacking, Hadnagy has been using manipulation tactics for more than a decade to show clients how criminals get inside information.
New Facebook Vulnerability Patched
Facebook has quietly fixed a vulnerability discovered recently by two student researchers that allowed malicious websites to access a Facebook user's private data without permission and post malicious links onto their profile.
4 Tips for Facebook From Security and Privacy Experts
'Get the dislike button!' 'OMG this girl KILLED herself after her dad posted on her wall!' What do these comments have in common? They are two of the scams we see making the rounds on Facebook in an attempt to get you to click on and install a bad application.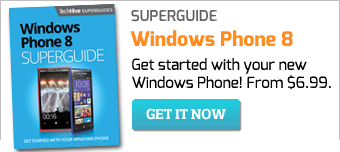 Featured Brands

Upgrade Your Business »