Hands on with Bing's social search feature
Bing is hoping to take on search giant Google by adding new social search capabilities. Joel Mathis takes the feature out for a test spin to see what social adds to search.
This app takes two basic iPhone functions -- mail and texting -- and handles them better than the native solutions on your phone.
This mobile productivity tool succeeds where so many rival apps fail by recognizing the realities of the workplace -- that few of us work alone and that not every task needs to be performed on an iPhone.
Making sense of Facebook's new App Center
Announced this week, Facebook's App Center is part app store, part recommendation engine. And Joel Mathis explains how it's an extension of the company's efforts to keep you tied into the world's largest social network.
Bobsled Calling for iPhone and iPad
If you're looking for an unfussy little app to make Voice over IP calls on your iPhone, iPod touch, or iPad, Bobsled Calling is a solid choice.
With its ability to aggregate contact information from multiple sources into a single list, Smartr Contacts offers a powerful address book for your iPhone or iPod touch.
This social networking app, which aggregates location-based check-ins from Facebook, Twitter, Foursquare, Instagram, and Google+ to let you know if friends are nearby, delivers on what it promises. But some might find the app's ability to follow strangers' check-ins to be a little off-putting.
Notes Plus distinguishes itself from other iPad note-takers with a few standout features. But its steep price tag is hard to ignore as well.
Habits Pro for iPhone and iPad
There's little to recommend this habits tracker, which bogs you down into details instead of helping you meet your goals.
There's a lot to like about this iPad note taker, particularly its use of flags to help you organize your notes.
Now that Reminders comes with Apple's iOS, simple to-do list managers need to offer some sort of stand-out feature. TeuxDeux comes up short.
This iPad note-taker is so chock-full of features, it does the work of up to four other apps.
A helpful app, this iPad offering lets you know when your favorite programs are on, via push a useful calendar view or push notifications.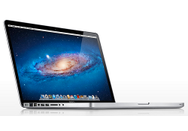 Anybody who uses their iPad to jot down notes will appreciate the mobile version of this note-taking application.