'Depraved' Wi-Fi Hacker Gets 18 Years in Prison
A Minnesota man has been sentenced to 18 years in prison after he hacked his neighbor's Wi-Fi router and then launched a vengeful two-year campaign to frame them with child porn and threats to government officials.
In the ongoing rumor roundup, storm activity increases but solid information? Not so much. Here's what we've heard.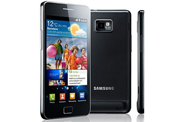 Is Galaxy S II Headed to Windows Phone 7?
The main obstacle is that the Galaxy S II doesn't match the existing Windows Phone hardware specification in terms of its processor and three dedicated buttons on the front of the phone.