The open-source operating system, or its logo, at least, are suddenly everywhere.
10 Gadgets for the Ultimate Geek
From a virtual big-screen TV to a toaster that's also a printer, here are the gadgets you're embarrassed to admit you actually want.
Some of these extensions for Google's browser will boost productivity and some are just plain fun.
10 Amazing Google SketchUp Buildings
From the Pyramid of Peace in Kazakhstan to the Rock and Roll Hall of Fame, in Cleveland, Google's 3D modeling SketchUp tool brings Google's maps to life.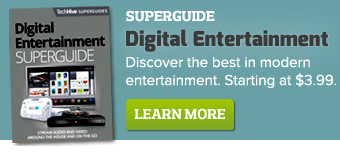 Featured Brands
Deals & Coupons »

Upgrade Your Business »