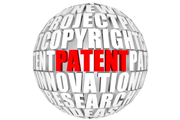 Companies rush to protect IT breakthroughs
Today's patent push includes rich, established companies in a variety of industries where IT is becoming the business model: healthcare, automotive, retail, insurance, consulting, airlines.
Your Next Competitive Advantage
Economist and author Umair Haque says future economic prosperity depends on using IT for more than improving efficiency. CIOs need to focus on making consumers' lives better.