Toshiba Releases Self-Wiping Hard Drives
In an effort to keep sensitive data from prying eye, Toshiba today announced a new family of hard disk drives that can erase data when connected to an unknown host.

Mozy Releases MozyHome App for iPhone
Users can view documents and open them in other applications, preview photos as thumbnails and download those they want to see in full, higher resolution and post photos to Facebook.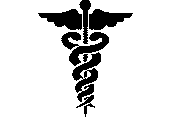 Study: Virtual Medicine as Effective as Physical Doc Visits
Results of a five-year study on telemedicine showed that patients can be treated virtually by physicians as effectively as if the patients made physical visits to the doctor's office. In another finding, the remote treatment also improved doctor-patient communications.