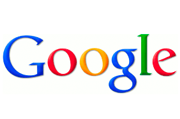 Will HTML5 Kill the Mobile App?
Native apps are expensive to make and hard to promote; with a powerful new upgrade to HTML now emerging, developers may opt for apps that run in mobile browsers.
The Best of 'Damn You, Autocorrect'
Smartphones try to predict or correct words in the text messages people type, sometimes with disastrous results. Here are some of the best text-messaging gaffes submitted to damnyouautocorrect.com.
Mixing old and new technologies, Web advertisers have become expert at serving ads to us based on our personal statistics and tastes. But instead of feeling grateful for more-relevant ads, many of us are just creeped out.
Top 10 Songs About Cameras and Photography
Singing about cameras is like dancing about architecture. Well, something like that. Here are the 10 best songs we've ever heard about cameras, photography, and video.
Online privacy is dead. Our data may be in jeopardy. Haters, hackers, and trolls abound. Advertising and porn have taken over. But on the other hand, there's still a lot of funny on the Web.
What Your Wireless Carrier Knows About You
Operators can tell a lot about the devices, apps, and content you use. But they're far more interested in macro-level trends that show shifts in overall usage patterns as mobile broadband use continues to increase.
Featured Brands
Deals & Coupons »

Upgrade Your Business »