NRA takes aim at violent video games, culture
The U.S. National Rifle Association broke a week-long silence Friday to provide its first comments after a mass killing at a Connecticut school and sought to put some of the blame for American gun violence on video games.
The 64-year-old, whose work includes computer and machine intelligence, neuroscience and virtual reality, revealed the move on his blog on Friday.
California judge warns Apple, Samsung to follow court rules
Two days ahead of the first post-trial hearing in the patent infringement fight between Apple and Samsung, a California judge has signaled to lawyers for both companies that she expects them to follow her instructions and work by her rules.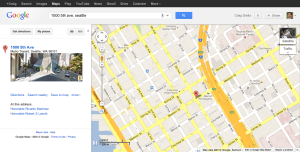 Featured Brands

Upgrade Your Business »