Thanks to increasingly sophisticated technology and ongoing economic uncertainty, all types of fraud are flourishing today, including check fraud.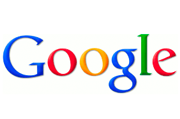 IT Workers' Top 4 Dream Employers
Companies often talk about their "dream" IT job candidate -- the type of worker they'd most like to have on their staffs. But what about the IT workers...
9 Secrets of Getting Stuff Done in a Big Company
Even well-run organizations can be political, inflexible and resistant to new ideas. How do you accomplish anything when you're facing those challenges? Here are 9 ways to achieve your security goals.