Review: Motorola Droid Razr HD
Impressive upgrades to the display, battery, and processor make the Motorola Droid Razr HD a considerable improvement over its predecessor.
Best business laptops for Windows 7
Microsoft aims to make a splash next month with the debut of Windows 8, but most businesses aren't leaping to upgrade right away. If you're planning to run Windows 7 for a while, one of these laptops could be just right for you or your workforce.
Amazon's new Kindles: up close
Amazon unleashed a torrent of new Kindles and features Thursday that, coupled with its content, make Amazon a force to be reckoned with--again.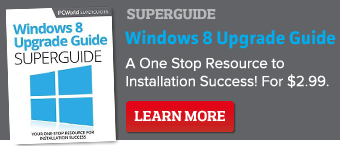 Featured Brands
Technology that empowers you... »
Deals & Coupons »