PC World's editors discuss the coolest things they've found in the pre-show buzz at the Consumer Electronics Show.
CES: Gadgets and Gear Begin to Appear
We're still a day away from the official opening of the Consumer Electronics Show, but the product debuts have already begun. Here's a look at what we've seen so far.
PC World's editors take a look back at the past decade's greatest tech breakthroughs and setbacks.
Aircell's Niels Steenstrup talks to the PC World editors about the company's GoGo Inflight Wi-Fi service. Learn how planes stay connected to the Web, what the service has in store in 2010, and why you need to turn off your gadgets for takeoff and landing.
Google Chrome OS on the PC World Podcast
PC World editors Robert Strohmeyer, Tim Moynihan, Melissa Perenson, and Nick Mediati discuss the potential impact of Google Chrome OS on the computing industry. This is PC World Podcast episode 54.
Google's Chrome OS was shown for the first time Thursday, where the company gave a brief demo of the operating system.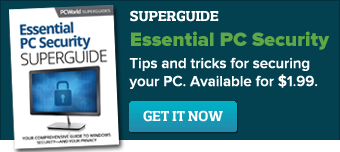 Featured Brands
»