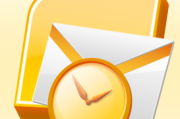 Want to get more out of the world's most-used email software? We have downloads designed to help you bend it to your will.
Bill Gates Says He Helped Steve Jobs Create the Mac
Steve Jobs had some very harsh things to say about Bill Gates in the just-published biography of him. In an interview yesterday, Gates responded quite kindly to that criticism, but also took credit for helping Steve Jobs invent the Mac.