The Web's Most Illogical Arguments
Everywhere you look online, people are debating something. But not all arguments are created equal. Here are ten of the most common logical fallacies you'll encounter on the Internet.
Remedy a specific Vista-to-7 upgrade bug with this automated fix from Microsoft.
A new keyboard add-on puts the most common Gmail operations at your fingertips. I took it for a spin to see how it works.
Google's slow, steady march into the OS realm has begun to pay off. It's time for the Linux world to rally.
This Android-powered player crams a ton of Internet and multimedia features into its slim frame, but it still needs some refinement.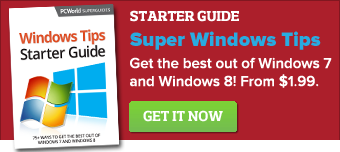 Featured Brands
Technology that empowers you... »
Deals & Coupons »