Google, Facebook, Privacy, and China
So far, 2010 has started off with a bang. Google decides to take on Apple in the ultra-smartphone market, while Apple appears on the verge of creating yet another new touchscreen device.
Facebook Puts Your Privacy on Parade
Once again Facebook is involved in a privacy imbroglio, and once again it's because boy-founder Mark Zuckerberg opened his yap and stuck his Keds-clad foot inside.
Customers to AT&T: Choke on This
My post last week about how AT&T treats its customers like losers got quite a rise out of readers. It even provoked a response from AT&T itself.
Google's Nexus Phone: A Reality Check
Google Phone mania has hit the Webberlands. If the rumors are to be believed, Google is on the verge of introducing its own mobile phone called the Nexus One. It...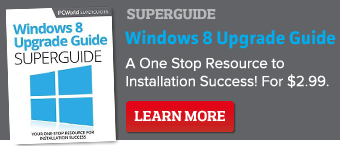 Featured Brands
Technology that empowers you... »
Deals & Coupons »