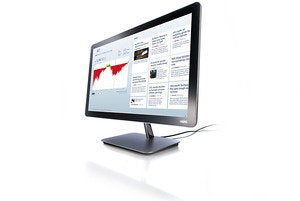 These useful widgets should be on your Android home screen.
Edmunds.com and PCWorld/TechHive take a close look at this year's models, and pick the ones that make the best (or most interesting) use of technology inside the car.
Most controversial: Cadillac ATS
Offering an all-touch user interface for the infotainment system is a bold step, but the concept doesn't cut it in real driving conditions.