Proposed Law Saves Internet User Data
As a campaign against child predators online, Congress is considering bills ordering any Wi-Fi hotspot to retain Internet user data for up to two years.
Site offers a (very) limited collection of videos for download so you can watch them offline.
With so many people unprepared for the switch to digital TV signals, the government did the right thing.
Supreme Court won't hear appeals against banning the Child Online Protection Act.
Hacked Modems Land Seller in Court
CableHack.net says it sells the modems for educational use only, but a lawsuit claims the seller is actually promoting them as a way to steal Internet access.
Online Shoppers Satisfied, Survey Shows
As more of us opt to deal with ISPs and virtual shopping carts over brick-and-mortar storefronts, customer satisfaction becomes a priority for online retailers.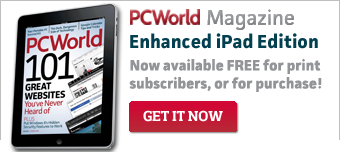 Featured Brands

Upgrade Your Business »