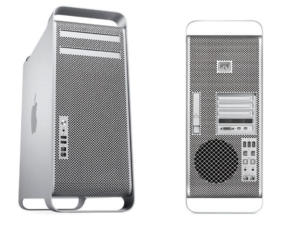 Mac Pro sales to stop March 1 in EU countries
Because of a new regulation that goes into effect in March, Apple's Mac Pro will no longer be compliant with EU electrical standards, so Apple is ending sales of its desktop system in those countries on March 1.
Just got a new Mac, iPhone, iPad, or iPod, and want help setting up iCloud across all your devices? Here's the how-to for you.
macworld.com
The OS update will be free and available for the iPhone 3GS, iPhone 4, and iPhone 4S, along with the second- and third-generation iPads.
Macworld's look at the major changes iOS 5 introduces continues with iMessage, a way to send text, picture, and video messages to other iOS devices users without racking up SMS/MMS charges.
You can now make the same kinds of cards you know and love from iPhoto on your iOS device, thanks to the new Cards app, announced at Apple's Let's Talk iPhone event on Tuesday.
iCloud to Make Official Debut on October 12
Following its preview at WWDC in June, iCloud received an official debut date, October 12, at Tuesday's Let's Talk iPhone Apple event. Apple also introduced a new app called Find My Friends, for connecting with friends and family.
Apple released iLife '11 at its Back to the Mac event in Cupertino, demoing three of the suite's updated applications—iPhoto, iMovie, and Garageband.
Apple to Replace 2008 Time Capsules
Apple says it will repair or replace some Time Capsule units, manufactured between February and June 2008, that shut down unexpectedly or fail to turn on.
Crowds Queue Up Across U.S. For iPhone 4
After a global launch that saw the iPhone 4 land in Japan, Germany, France, and the U.K., U.S. customers had their chance to get their hands on Apple's newest smartphone Thursday morning.
Featured Brands
Technology that empowers you... »
Deals & Coupons »