Ad Annihilator blocks many pop-up ads, cookies, and other distractions, but it's a geeky tool and you'll need spare time to configure it perfectly.
Let this freebie keep your programs up-to-date for you.
Check your system for missing codecs, and find out where you can safely get the elusive ones.
Fix many common Windows problems with this useful software.
With this utility, you--not Windows XP, but you--can decide whether your PC automatically reboots.
Check your USB ports--and everything that's plugged in to them--to see if they're working.
This good-and-geeky tool deletes (and then reinstalls) USB device drivers.
Block ads, kill cookies, and protect your privacy with this IE add-on.
Safely delete the uninstall folders you don't need with this tiny utility.
Let this program translate your easy passwords to strong ones--without having to remember the hard ones yourself.
Not happy with your ad-blocker? Try this one, a favorite of columnist Steve Bass.
Add memory-jogging notes to your files with this utility.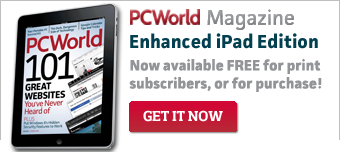 Featured Brands
Technology that empowers you... »
Deals & Coupons »