Hackers Twist Arm of Payday Lender
The Rex Mundi threatened to steal AmeriCash's customer data unless the payday lender paid them an "idiot tax" for leaving its server unsecured.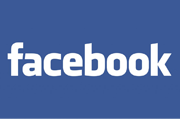 Google+ Struggles to Stay Relevant
Analysis: Facebook now boasts 1000 times more Web referrals than Google+, while Google lays out an unimpressive blueprint for its business pages.
Rather than dangling the same old Facebook games to lure users, Google should take better advantage of its rich portfolio of apps and service.