Apple IPad 3: Should It Support LTE?
Faster wireless data networks can help usher in a new class of big, beautiful, always-on hosted Apple iPad apps that will need serious bandwidth speed.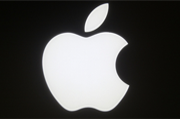 Apple in the Enterprise: Breaking Microsoft's Grip
At Lifetime Products, Apple products breached a long-time Microsoft stronghold, disrupted a conservative IT culture and tested the CIO's mettle to inspire his troops and embrace the consumerization of IT.