Older adults warm up to social networking
Sixty percent of people ages 50-64 use social networking this year, up from 6 percent in 2005. Among people ages 30-49, the percentage also increased sharply, according to survey results released Monday by the Pew Research Center.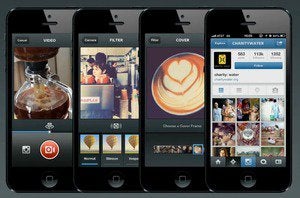 Zuckerberg: No ads on Instagram -- at least, not yet
Instagram users fretting about ads clogging up their image feed can breath easy, at least for now. Facebook said Wednesday it has no immediate plans to put ads in its photo-sharing app -- though make no mistake, they are coming eventually.
Yahoo confirms departure of media chief Mickie Rosen
Mickie Rosen, head of global media at Yahoo, who was responsible for properties including Yahoo News, Sports and Finance, is leaving the company effective Sept. 1, Yahoo revealed Monday in a regulatory filing.