Don't-Miss Android Stories
Ascend P6 is the world's thinnest smartphone
Huawei Technologies' much-leaked Ascend P6 smartphone is the world's thinnest at 6.18 millimeters, and has the highest-resolution front-facing camera at 5 megapixels, the company claimed at the phone's London launch.

Acer bets big on Android (yes, Android) PCs
Are you ready for Droidtops and Droidbooks? They're coming! Acer's "prototype" N3-220 Android is the first in a series of PCs that will use Google's free mobile OS to carve out a new niche in the ultracompetitive PC market.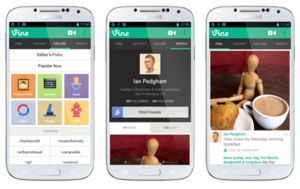 Android infiltrates Computex via tablets, PCs, set-top boxes
New Windows PCs have always been the main attraction at Computex, the annual trade show in Taipei. But notable on the show floor this year is the growing presence of Google's Android OS, which is creeping into more and more tablets, televisions, set-top boxes and even PCs.