Don't-Miss Consumer advice Stories
Analysis: In the latest snafu, Google Docs erased my files -- but only when I tried to view them in Chrome. Really, Google?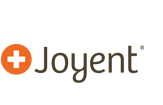 Acer Still Supports Windows RT
Despite some online skirmishing and being dropped from Microsoft's partner list, Acer says it still expects to ship Windows RT devices.
Featured Brands
Deals & Coupons »

Upgrade Your Business »