Don't-Miss Music player Stories
10 Major Apple iTunes Annoyances
Apple's iTunes music management software is slow, irrational, and downright annoying--especially for Windows users. Let us count the ways.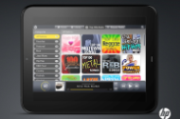 10 Things Killed by the Smartphone
It's a lean, mean killing machine, and--in variations like Thunderbolt and iPhone--it can't be stopped. The dead include MP3 players and personal video players. What else is likely to expire?