Don't-Miss Privacy Stories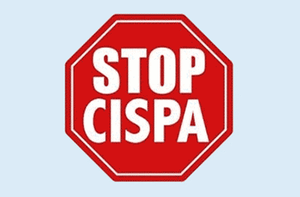 Germans fine Google for Wi-Fi snooping with Street View cars
Google must pay a $190,000 fine in Germany for gathering and storing emails, photos, passwords and chat protocols from unprotected Wi-Fi networks with Google Street View cars, Hamburg's Commissioner for Data Protection and Freedom of Information said on Monday.
Anonymous calls for Internet blackout to protest CISPA
Hacking group Anonymous asked websites to black out their front pages on Monday, in protest against legislation in the U.S. that would allow online companies and government agencies to more easily share personal information.
US House moves toward passage of CISPA
The U.S. House of Representatives moved closer Wednesday toward the passage of the Cyber Intelligence Sharing and Protection Act (CISPA), despite concerns that the cyberthreat information-sharing bill will allow Web-based companies to share a wide amount of customer information with government agencies.

CISPA sponsor compares opponents to 14-year-olds
The chief sponsor of the Cyber Intelligence Sharing and Protection Act (CISPA) in the U.S. Congress has ignited a Twitter storm by suggesting many opponents of the proposed cyberthreat sharing bill are 14-year-olds in basements.
Google Video trial to continue to Italian supreme court
Three Google executives are heading back to court in Italy, where the prosecutor has appealed their acquittal on charges of allowing a video to be posted in breach of Italy's privacy laws, one of the Google execs involved said on Wednesday.
House to vote on CISPA cyberthreat bill this week
The Cyber Intelligence Sharing and Protection Act (CISPA), a controversial cyberthreat information-sharing bill, will be debated on the floor of the U.S. House of Representatives this week, despite continued opposition from some privacy and digital rights advocates.