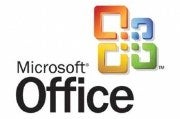 Much buzz around the next major release of Windows has centered around the controversial ribbon interface for Windows Explorer. However, no ribbon appeared in a sneak preview of Office 15--World, Excel, PowerPoint--that Microsoft gave this week in a video about developing Windows On ARM (WOA).
The examples shown were early desktop versions of Office 15--not in the style of the Metro interface that appears in Windows 8--which may explain the absence of the contentious ribbon design, and provide a hint of what to expect in the next productivity suite.
Microsoft is heavily stressing a few things here--mostly that WOA is heavily integrated with the hardware it will be available on--meaning tablets, currently in development by NVIDIA, Qualcomm, and TI. Also, much of it will work exactly the same from tablet to desktop, with the photos, calendar, mail and contacts functions all performing identically across hardware formats.
Read more »
6