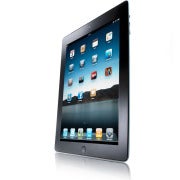 When it comes to tablets, Apple defined the category with its iPad. Visit an electronics store and you'll find plenty of similar looking competitors, yet with as many as 60 million iPads sold, you might not know any competition existed. With tablets becoming increasingly common at work, can anyone compete with Apple's iPad as a business tablet?
Tablets for Business
IDG Connect, a technology media firm (and subsidiary of PCWorld's parent company), conducted an iPad for Business survey to find out how IT and business professionals around the world how they use their iPads. Nearly everyone responded that they use it for reading, with over 70 percent globally saying they are buying fewer physical books and newspapers as a result. A majority also say they use it for Web browsing. This isn't so surprising since tablets make a great content consumption tool.
Read more »
3