Creative Commons licensing can be a good way for businesses and artists alike to protect their creative works while enabling productive sharing, but figuring out which of the six Creative Commons licenses is best for you can feel like a daunting challenge.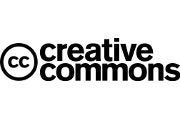 I wrote a guide to the topic earlier this year, but now the Creative Commons organization itself has come out with a newly revamped tool to help users choose which license to adopt.
"The license chooser has been completely redesigned for greater clarity and ease of use," wrote Jonathan Palecek, a software engineer with the Creative Commons, in a blog post on Tuesday.
Read more »
2