Cisco today announced a refresh of its small business networking line, including routers and access points that (finally) support the current generation of Wi-Fi. The products are available immediately.
While many small businesses use consumer-grade networking gear, the Cisco products announced today cater to those who demand greater support and security for both remote and local users, voice-over-IP phone systems, and cloud applications. The products may not be as inexpensive as their consumer counterparts, but they aren't outrageously costly either.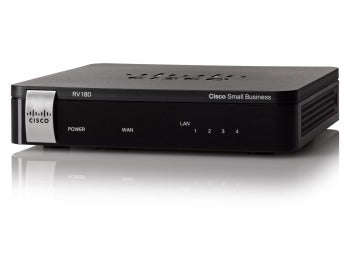 They include two new routers, one with and one without Wi-Fi. The RV180 offers 4 gigabit ethernet LAN ports, 10 VPN tunnels (meaning 10 remote users can connect simultaneously), gigabit WAN connectivity, virtual LAN support (so you can manage which devices can access others on the same LAN), and VoIP support. It costs $180.
Read more »
2