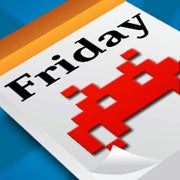 Welcome back to PC World's weekly celebration of slack. For this installment, I stand in line and wait patiently for the next summer blockbuster ... and later, I get infected with love for EA's Spore.
Waiting on Solid Snake
"Excuse me ... what is everyone waiting in line for?"
Metal Gear Gear
I've learned all sorts of lessons from Solid Snake. For example, put a giant cardboard box over yourself--in an office, in the middle of a fancy restaurant, it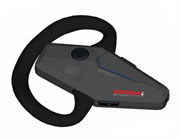 doesn't matter--and nobody will notice you! So it only makes sense that if I buy a $60 Bluetooth headset crafted to look like an aging supersoldier's earpiece, it will work with military precision, right? Wrong. Salespeople tried hawking these bum Bluetooths to people in line for MGS 4. Fortunately, I already knew better. The fine folks at GadgetMadness got one in the mail to test, and according to their reports, the audio is MIA. It works decently when paired with a PlayStation 3 (for special use during the game's single-player campaign and online multiplayer matches), but the second you try pairing the headset with a phone, you'll likely not hear anything except the occasional "!" you'll be yelling because of the lousy sound quality.
I have some good news for you Windows Mobile phone owners, though: I found a collection of MGS sound effects made for plugging into your handset. Trust me, nothing boosts your geek cred like having your phone chirping the incoming-message sound from a game. I will upload the .zip file here soon, but in the meantime, big props go out to the folks on the PPCgeeks.com forums (free registration required to download mgs.zip).
Read more »
1