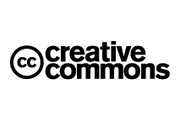 Photos and the Internet go together like peanut butter and jelly. For as long as there have been web browsers, people have generously posted photos online--which other people have then downloaded and used for their own purposes, whether or not they've actually asked for permission. To make it easier to legally and ethically reuse photos posted online, the Creative Commons license was created. I first mentioned Creative Commons in "Your Photos, Your Rights, and the Law." This week let's learn a little more about Creative Commons--both how you can use it to share your own photos and how to use other peoples' works.
Don't Republish Photos You Just Happen to Find Online
Before we go any further, I should point out that every photo on the Internet has been taken and published by someone, and that means all of those images are implicitly under copyright. You don't have to see an explicit copyright notice in order for an image to be protected by law. Indeed, all creative works are implicitly protected by U.S. copyright law.
Read more »
6