If you don't have VLC, aka the VideoLAN Player, installed on your system, the chances are you don't watch a whole lot of video. VLC has millions of users and supports virtually every type of video found on the Web, as well as audio. It's also mature, stable, cross-platform, and provides a lot of features not found in Windows Media Player or the Quicktime player.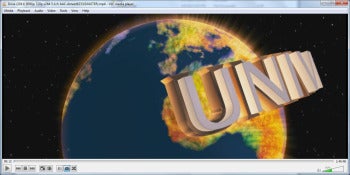 VLC is my default player, simply because I never get a message saying that a codec isn't supported. That includes playing commercial DVD movies. Indeed, the only type of movie that VLC doesn't support is commercial Blu-ray discs because of the copy protection involved. It does, however, fully support the .mkv files commonly rendered from these.
There are boatloads of controls, tweaks, and effects to be found in VLC. Brightness, contrast, saturation, playback speed, audio lag compensation, a spatializer, EQ, blur, motion blur, color removal, lighting… I could go on. The latest version, 2.02, also has the ability to boost volume up to 200% of normal. Make sure you adjust the volume in the preferences dialog to start at normal or your preferred percentage. The volume boost causes distortion and will wake the neighbors.
Read more »
9